The STARLET, The new TOYOTA entry-level model, has been designed to deliver a stronger impact. This new model represents TOYOTA commitment to decency and safety; it is equipped with a number of new safety features designed to protect the lives and happiness of our customers.
Its sleek and compact design is sure to attract attention.
The new STARLET was revealed to the world last November during a historic unveiling event. The public was only invited to see the new car after passing through an elite security device. City car, not only; but a true essence of driving, with a 5-door, 5-seater design.
Its 1.4L petrol engine offers enough power for dynamic city driving - the Toyota Starlet's engine is one of the best! The Toyota Starlet's engine is a marvel. With its innovative 1373 cm3 high-efficiency multi-point injection, it has an exceptional power-to-weight ratio. It uses a clean and easy to maintain EFI system.
The dimensions
Starlet is created to be small but fun. It has a compact shape that meets the needs of the modern market. The dimensions of this car are 3995 by 1745 x 1470, with a wheelbase of 2520. Ground clearance is also 120. The Toyota Starlet is capable of handling any situation that arises on or off the road. Whether you need a quick getaway or plan to enjoy a car show, the Starlet delivers effortlessly.
The car has a large fuel tank, enough to travel long distances and enjoy your journey. It is easy to drive with a lightweight body that makes it easy to maneuver for everyone.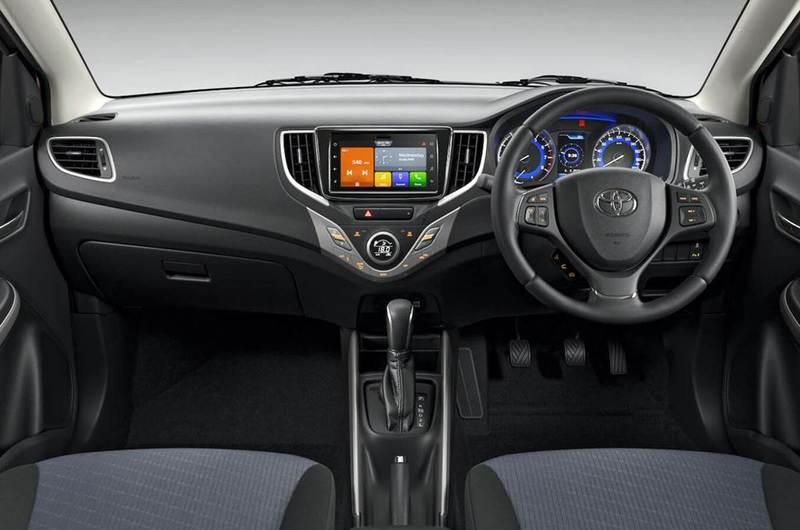 Fuel tank capacity (L): 37
Empty weight (kg): 895 kg
Manufacturer's warranty: 5 years.
The Toyota Starlet was born in 1973 as a small urban hatchback with sporty overtones. In fact, it was this sportiness that made it so recognizable in various markets and by various enthusiasts. In its last generation (the fifth), we met the nimble 1.3 Turbo-powered Starlet Glanza V, which is where, you can deduce, the names for these two Suzuki Baleno "clones" came from.